Investing for High Net Worth Individuals
Sansoterra Group was formed to provide three fundamental services for high net worth individuals:
Asset Management by trained professionals;
Extensive experience around capital markets that translate into practical goal setting and risk management.
Access to best of breed providers in related, non-traditional investments such as hedging strategies.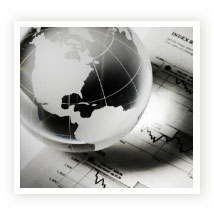 Related competencies including expertise in fixed income - both taxable and tax free - and expertise in describing and estimating changes in interest rates, economic indicators and consumer and government behaviors to better assist our clients understanding of these events.
New Commentary
Investment Guidelines for Lawyers serving as Trustees.
A paper from a Continuing Education program published by the Michigan Bar Association
Economic Outlook
Subscribe to our Economic Outlook Newsletter below.
Your message has been sent. Thank you!